I offer a tailored approach to creating award-winning narratives from your data, building memorable brands and crafting beautiful graphic design and illustration that aims to surpass your expectations.
Why work with me?
With over 16 years of industry experience, honing my expertise in information, data and graphic design, I have built a reputation as a reliable, knowledgeable, honest and friendly designer that believes passionately in the power of design to enrich, educate, and inspire lives around the world.
Although I specialise in information and data design, my career has allowed me to build a versatile, highly transferable skillset, and I am confident turning my hand to most design disciplines as evidenced in my portfolio. I have a relatively unique range of skills at my disposal having spent my initial years in a heavily print focused environment working on large format illustrative graphic installations in the youth sector, before carving out a niche in information and data design as a freelancer. 
My career has taken me around the world working on way-finding projects for exhibitions in Qatar as well as user interface (UI) projects for mobile gaming platforms in Sweden, and later moving into dashboard design for Google experiments based in London to name a few examples. This experience allows me to bring a unique perspective to your project and approach from angles that perhaps others would not, exploring directions and bringing a different way of thinking to the table. I am curious by nature, I love the opportunity to investigate new subjects as it allows a continuous evolution and education while solving Intricate visual communication problems.
I have taken lead roles in producing creative solutions for exciting brands such as
The Open University
,
Delta Airlines
and 
Virgin
while spearheading the design for the exciting
Museum of the World
experiment for The British Museum and Google, liaising directly with clients and nurturing lasting relationships. Spending the majority of my career as a freelancer, I pride myself on being self motivated, disciplined and highly professional. I am at home integrating and leading new teams with confidence, at ease adapting to new environments, more than capable of managing projects and extremely comfortable hitting the ground running, so you can be assured that your projects will be delivered on time, on budget and with quantifiable results.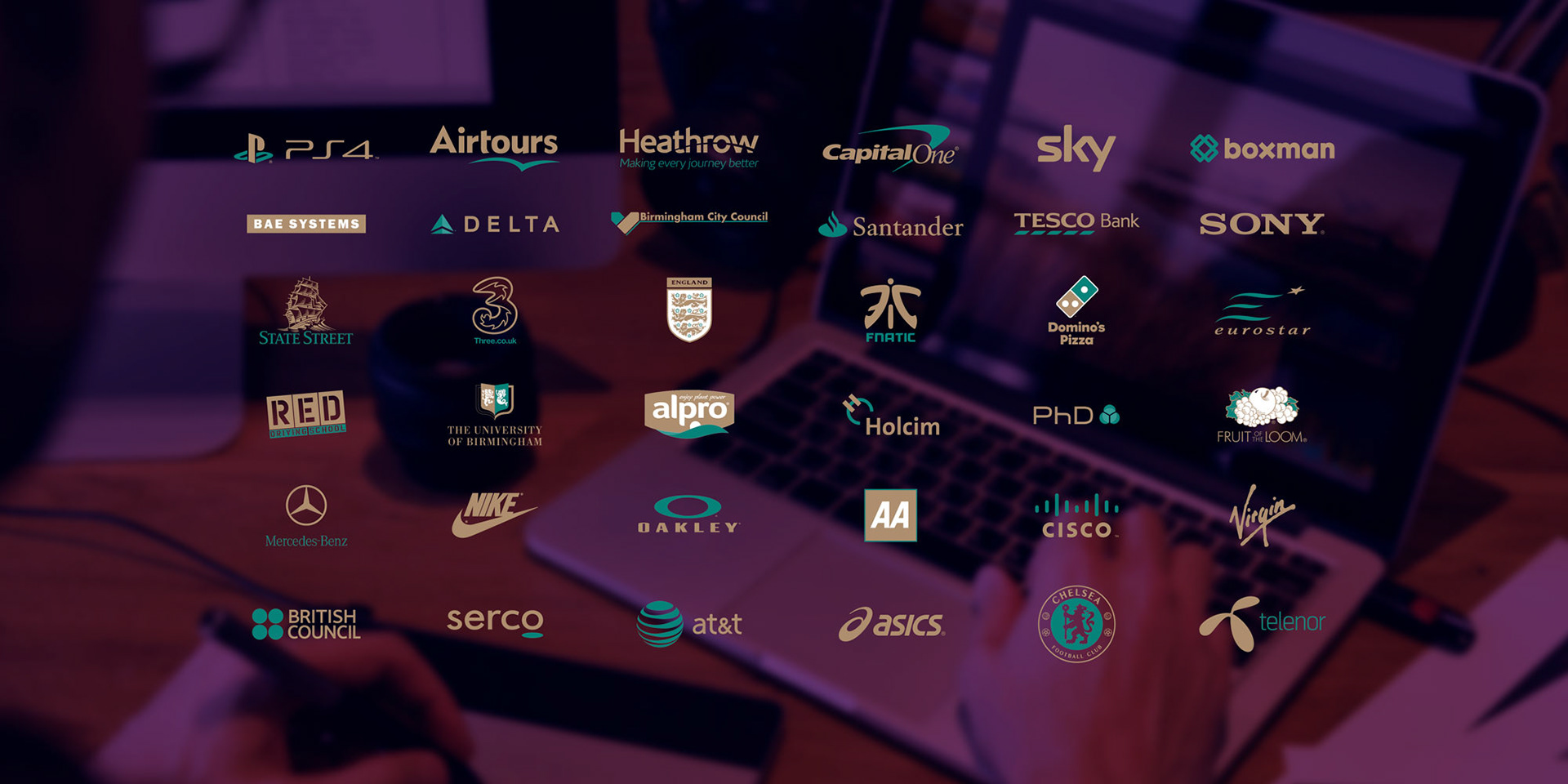 I have worked with some of the world's biggest brands, often working within brand guideline constraints, at times being asked to break them, and on other occasions asked to rewrite brand rules. As fun and exciting as it is to work with such huge brands, I also love to get my hands on new, up and coming brands to help define and shape their future story and direction.
Get in touch to see what I can do for you 
here
.
Ok, so less of the professional spiel, You want to know who I am and what makes me tick. The important questions, like how likely are you to see me feature on Jeremy Kyle? Can I make a decent cup of tea? And is there any danger of a Vengaboys inspired pop playlist to make your ears bleed when it's my turn to take the helm of the Spotify playlist...
(The answers are 1 - stranger things have happened, 2 - does a bear **** in the woods? and 3 - probably best to keep me away from Spotify duties)
Despite not having yet ventured into fatherhood, I enjoy a good dad joke and I'm often quoting obscure lines from my favourite movies 
Hot Fuzz
 and 
Anchorman
. I am a converted
flexitarian
- nothing to do with eating when striking yoga poses and everything to do with being mostly vegitarian with an inability to give up sushi and bacon. A firm believer in a coffee a day keeps the grumpy away.
Most weekends I am either '
sending it
' down mountains on my mountain bike or cycling ridiculous distances on my road bike, failing that you will find me kicking up a storm watching my beloved
Leicester City Football Club
. I spend most of my breaks snowboarding, going to festivals or seeking out new and exotic destinations to tick off my travel list.
I am an advocate for positive mental health practices and an ambassador for
NACOA
(the National Association for Children of Alcoholics). Every year I raise money for charity, in 2017 I completed a 9 day cycle across the length of Britain as part of a 2500 mile challenge for
Macmillan Cancer Support
raising over £3,000, and in 2018 I am cycling the
Velothon Wales
and
Ride London
to raise funds for
Mind
, the mental health charity.