Packmoor 'Uth' Center
Alps Area
Packmoor 'Uth' Center was the sixth of the eleven youth centers Stoke-On-Trent council had commissioned Innersmile to revamp. After initial brainstorms the youth center was to be themed on world travel. I was commisioned to produce a Alps area within the youth center.

This area was inspired by swiss tourist alps with a touch of the surreal, hence the pandas, ship wreck and polar bear within the scenery. The artwork is designed to give the look and feel of a ski terminal.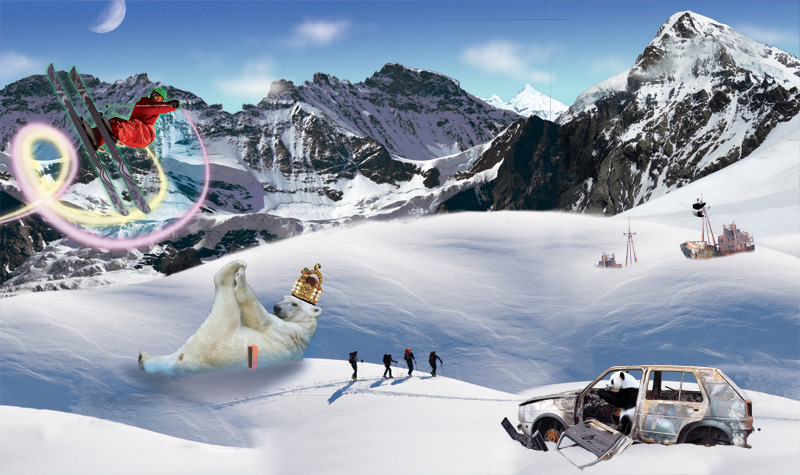 Concepts & Design by Leigh Riley. Copyright 2010.
Photography by Chris Denner.