Leicester City Council approached Innersmile to produce a campaign aimed at changing the perception of youth today by promoting a positive image. Through this, Leicester Youth Tube was born (
www.leicesteryouthtube.co.uk
), a portal for young people to upload images, sound clips and videos showing the good thing's they do within the community with the incentive of the best upload being awarded £50 at the end of each week.
The decision was made to keep an urban hand-made feel to the project and storyboards were created for the video with several outrageous interpretations of the 'stop motion' idea, many involving large scale sets being created! Eventually Gemma Hose and I took charge and set up photoshoots, handled story boards, script, art direction and illustration styles before Luke Kurbalija chipped in with his first class illustration skills and Tom Saunders grafted it all together.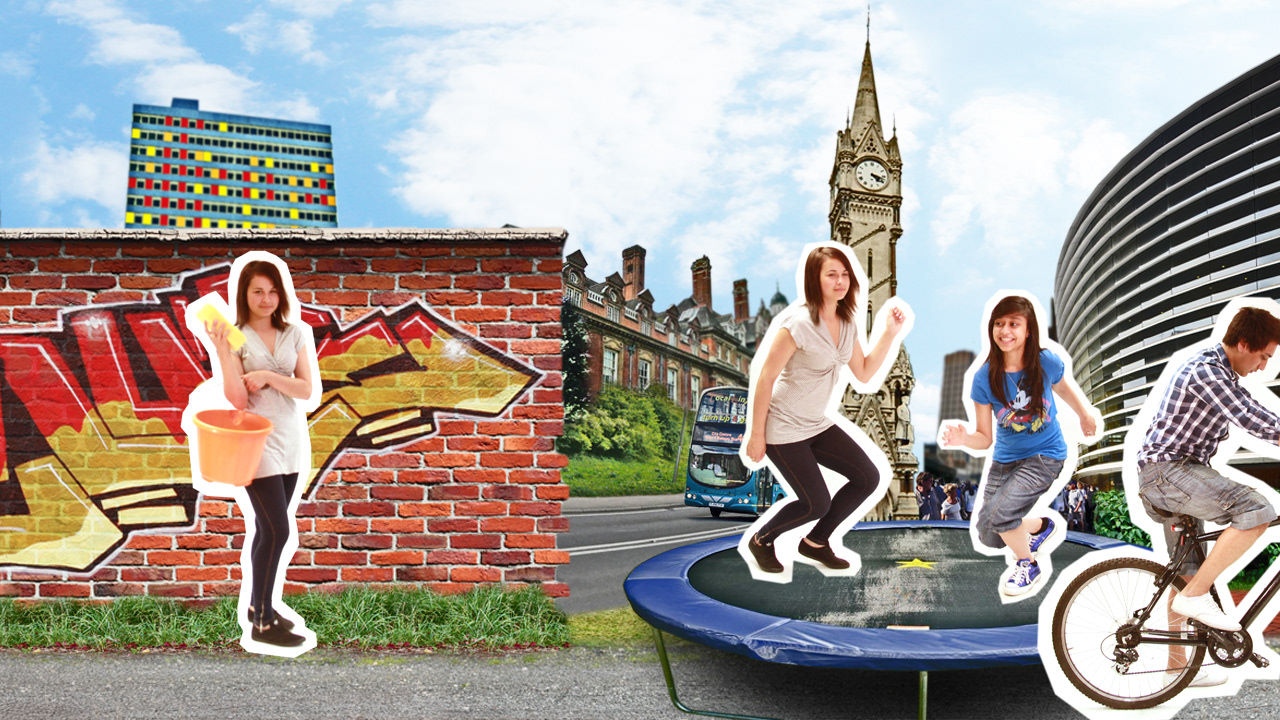 Credits
Client //

Leicester City Council


Initial Concept
//
Leigh Riley
,
Anoop Randerwala
,
Lee Garton
,
Gemma Hose
Art Direction
//
Leigh Riley
Photography
//
Chris Denner
Storyboarding
//
Leigh Riley
,
Gemma Hose
Screen writer
//
Gemma Hose
Illustration
//
Leigh Riley
,
Luke Kurbalija
Sound
//
MGL Media
Development
//
Tom Saunders


Concepts & Design by Innersmile. Copyright 2010.